Welcome to my playspace!
News:
06-24-17 - Summer Author's Giveaway. You could win books from your fave indie authors and possible $130 in paypal cash. Check out the contest page. The contest ends in Labor Day. Good luck!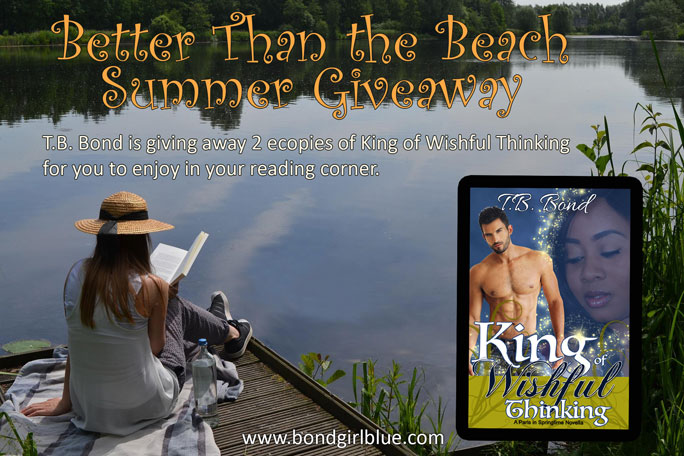 06-15-17 - Join my mailing list and hear the latest about the worlds of T.B. Bond. Want more? Become a member of T.B. Bond's Martini's, my street team.
© 2016 T.B. Bond. All rights reserved.